Details Here
×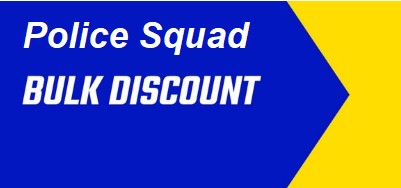 Squad Group Discounts-Terms & Conditions
Bulk discounts apply to groups of squad members wishing to have their tax preparation done by the experts at Police Tax.
The discount is for the 1st year only then normal fees apply-Our Standard fee is normally $225.00.


You will receive a discount off our standard fee depending on the level of squad members registered on line.You can use the discount promo code until 31/8/2021(next year) but only once.
The next Steps:

Squad Leader has visited our website.
Register's Squad ID/No. & Leaders' name/email.
A shared link is sent to all squad members to join.
Individual Squad members sign up & get promo code.
Promo code can be used for a 2020 or 2021 tax return.
Details
Promo Code
Discounts Rates
T & C apply
More than 3 and up to 9 squad members group registration.
10%
yes
More than 10 and up to 19 squad members group registration.
20%
yes
More than 20 Plus squad members group registration.
30%
yes
*
T & C this offer is good until 31/8/2021 and is to be used with a promo code provided but only once per squad member on any of our tax services provided.
Call us if you need any further assistance 03 9008 5617